To mark the 20ᵉ anniversary of SRP Europe in London:
Minotore recently attended the SRP Europe conference in London, in order to get closer to our target audience and present our all-in-one digital platform, Minotore Digital Platform, which is a content management system specifically designed for financial market players. We also took the opportunity to present our video production service which helps these players to better communicate on their financial products.
Introducing our CMS for the market finance actors
We met with many industry professionals and were able to present our digital platform that perfectly meets their requirements. Indeed, our CMS offers a complete solution for the management and design of content related to the world of market finance, as well as advanced features for data management, security and regulatory compliance.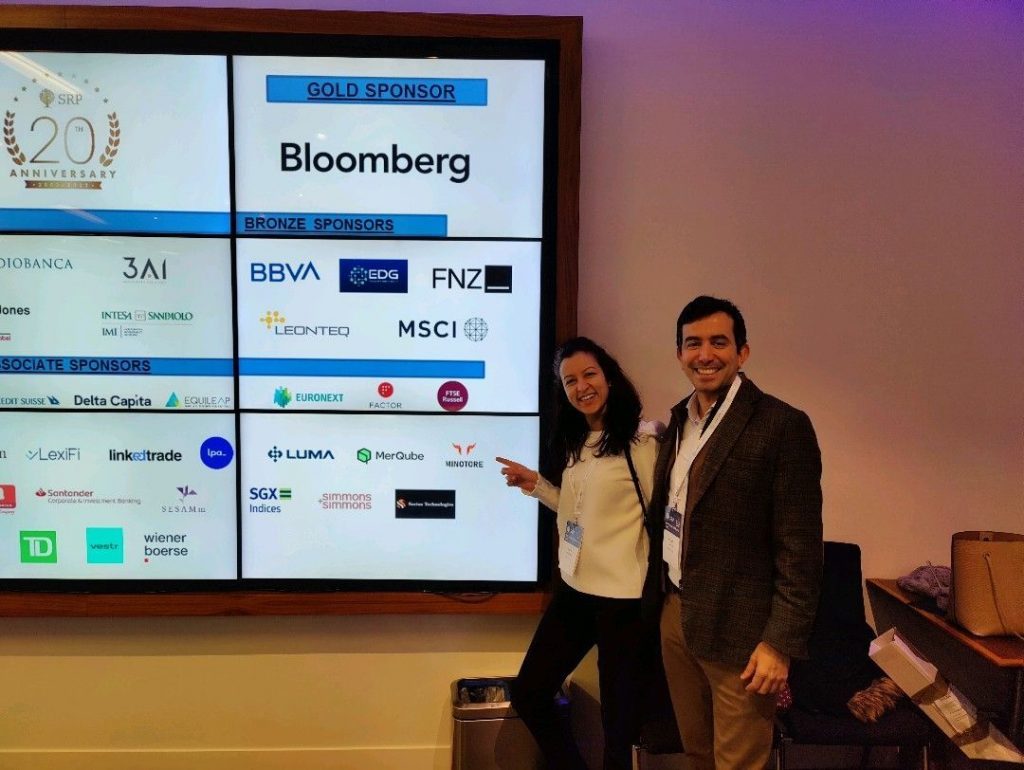 Presentation of our video production service for market finance.
In addition, our video production service was of great interest to the attendees. We presented our end-to-end production process, from initial concept to final delivery, with an emphasis on our expertise in video production for financial products.
Understanding the challenges that market finance industry actors are confronted with.
Our presence at the SRP Europe 2023 conference also allowed us to better understand the needs and challenges faced by market finance players. We heard their concerns about security, regulatory compliance and data management, and are confident that Minotore Digital Platform can address these needs in an efficient and innovative way. We are very pleased to have had the opportunity to participate in this event and present our solutions to industry professionals. Furthermore, we are convinced that all of our services can help market finance professionals to improve their communication and manage their financial content more efficiently. https://youtu.be/y7klZS4qIG4 In conclusion, the SRP Europe conference was a great opportunity for us to meet our target audience and present our solutions to them. We are convinced that our presence at this event will strengthen our position in the market finance market and allow us to continue to develop our business with these demanding players. Share on facebook Facebook Share on twitter Twitter Share on linkedin LinkedIn