It is with great enthousiasm that we would like to announce a partnership between IEEE ENSI Student Branch and Minotore.
Minotore is a software editor working with financial market actors and IEEE ENSI Student Branch a student association of an engineering university, this partnership can only be of benefit to both parties.
Indeed, both sides have much to earn from this agreement.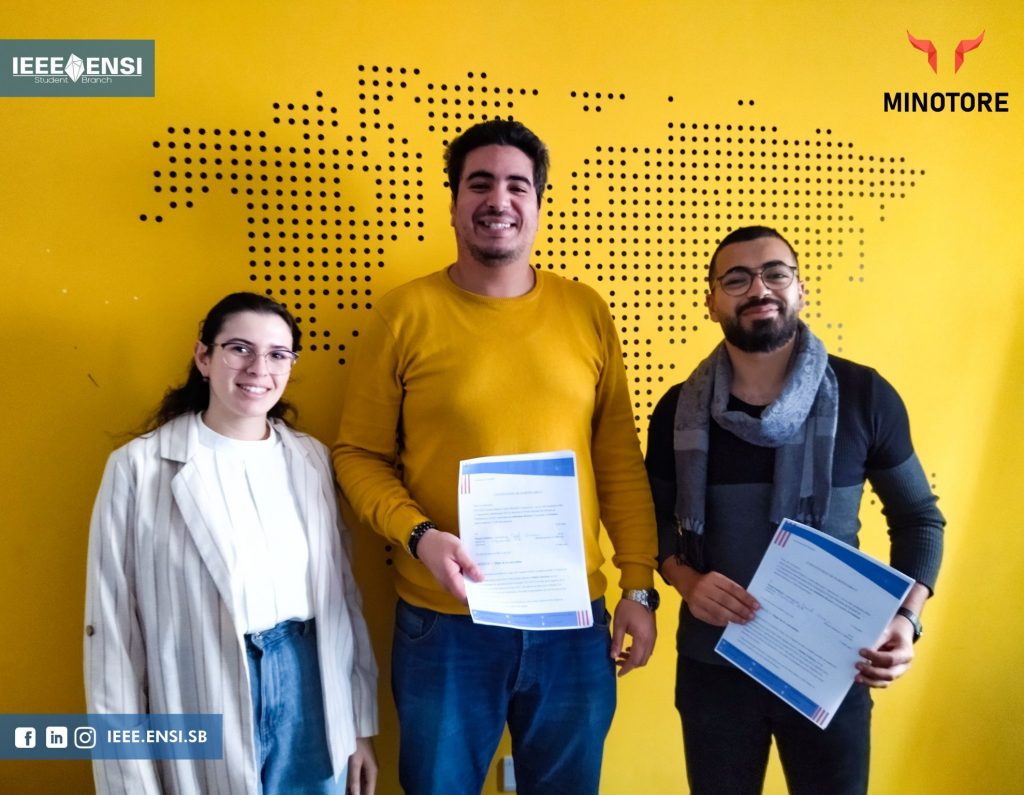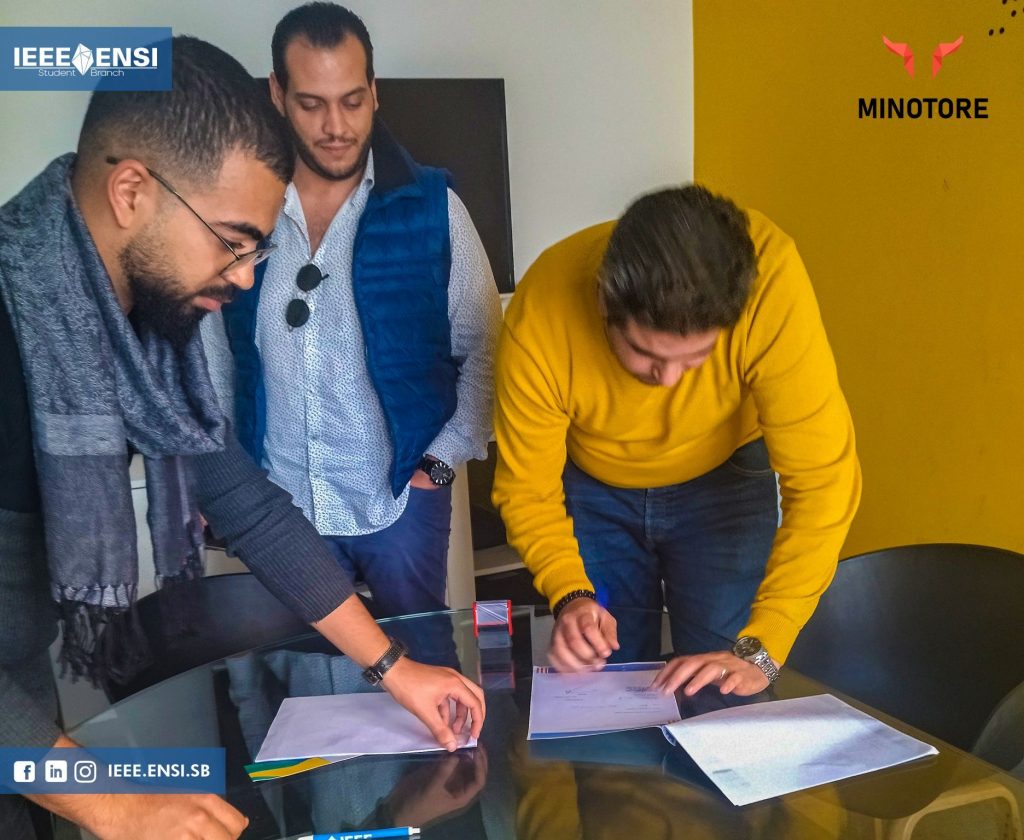 Minotore offers, as for each end of the university year, a wide range of topics related to the digital field. The purpose of this partnership is to facilitate and accelerate the access to different topics of the PFE (end of study internship) for the IEEE ENSI Student Branch members. It is also important to note that almost all of the PFE internships that Minotore offers provide a possibility of recruitment afterwards, along with numerous advantages to mentor and develop these students during the duration of their internship, which results in a valuable professional experience for them and helps them to prepare for their future career. 
Additionally, the company can also provide the resources to support the association's future activities. This may include funding for the association's projects, access to experts for conferences and workshops, or workspace for the students. All of this contributes to strengthening the collaboration between both parties and creating an environment where students and the enterprise can both work together to achieve their respective goals.