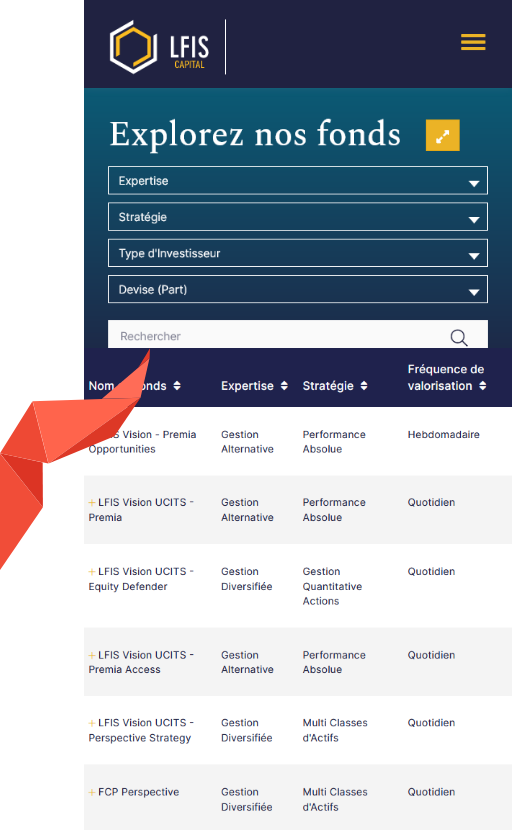 LFIS Capital is a management company that distinguishes itself by its quantitative strategies.

LFIS aimed to launch a new branding with a new visual identity.

LFIS also needed a new website that would allow for easy and quick publication of multi-country and multi-profile content. The goal was also to ensure regular (daily) and robust updating of product data and all associated documents.

The delivery schedule of the new site had to correspond with that of the LFIS communication on the new branding.